Helen Hersey Realty
7396 SR 21 North Keystone Heights, FL 32656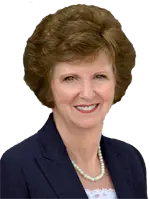 Helen Hersey
Buying or selling a home, property or business is an important step. It could very well be the most strategic investment of your life and making the right decisions is of paramount importance. For this reason, you should choose the right professional to help you throughout the process and ensure your interests are protected. That's what we strive to achieve for you.
Our Marketing Program Features . . .

A marketing approach with an innovative eye

Effective market exposure to get results

A listing guarantee . . . Our Service Pledge

Whether Buyer Or Seller, You Can Expect . . .
A professional evaluation of your real estate needs
Objective partners with real estate sales experience
Attentive listeners, to ensure your objectives are met
Attention to every detail in the purchase and sale process

Instant access to our exclusive inventory of homes for sale

Professionals who can take you in the right direction